Twenty One Pilots hosted a contest for fans to design posters for their upcoming Bandito tour. Everyone was given a few assets, such as logos, color palette, and other design elements that went with the branding for this album cycle. I instantly got to work and started sketching up a few options that my brain instantly started thinking of.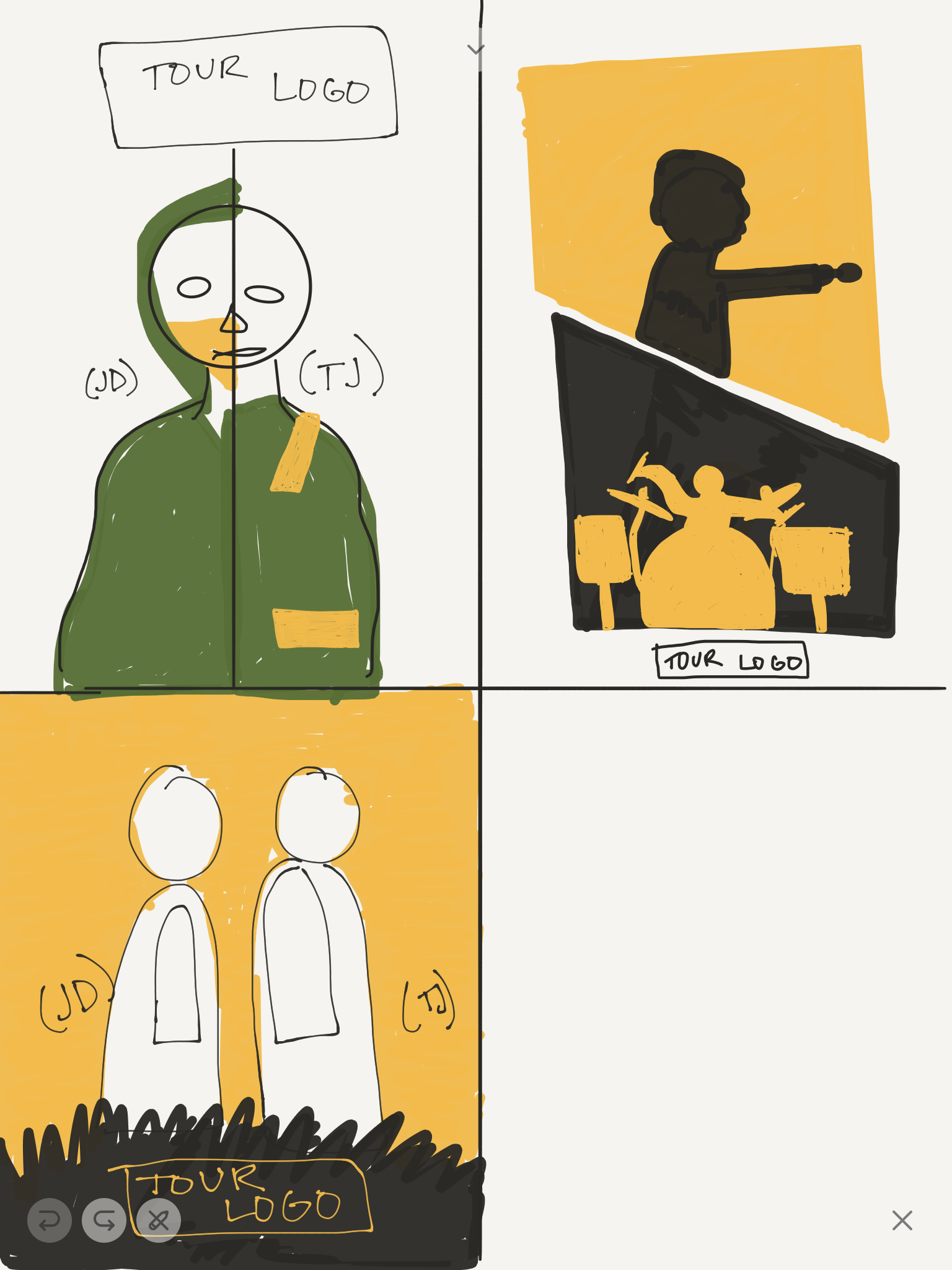 I kept coming back to the top left option as I tried to think of ideas so I kept up with that idea. When designing this, I did a lot of research into the meaning behind the album Trench, which is the album this tour is for. I watched and read various interviews and Tyler Joseph, lead singer and songwriter, brought up how this album was about being caught between different states of mind; particularly the valleys of depression, and the highs of being on the other side of it. This theme is carried out through much of their past music and is also prevalent visually in the storytelling of their music videos for "Nico and the Niners", "Jumpsuit", and "Levitate". Playing off this idea and the split person design of both members I wanted to use, I decided to adapt the 'split' into a person holding two different masks as can be seen in the next few drafts below.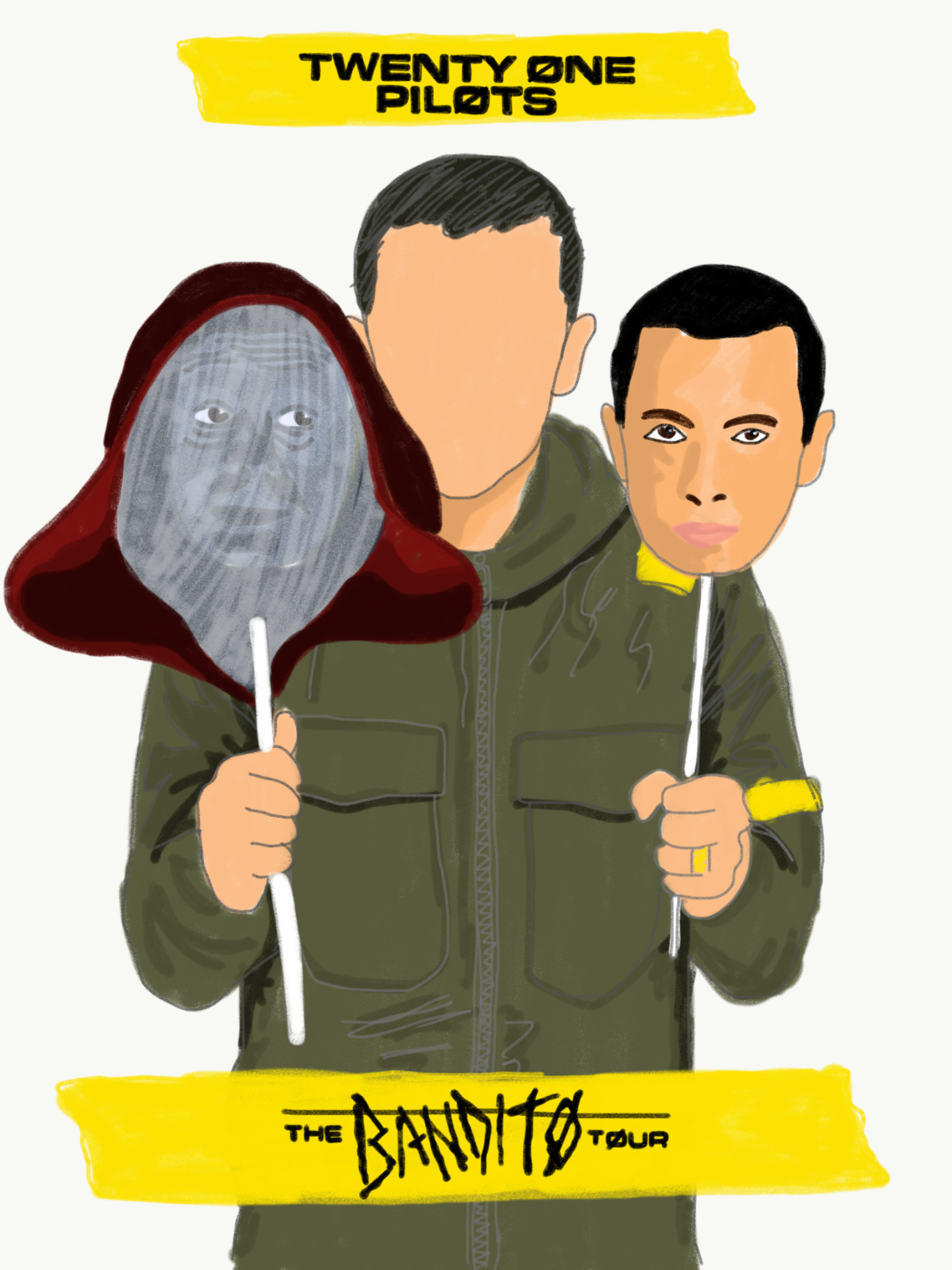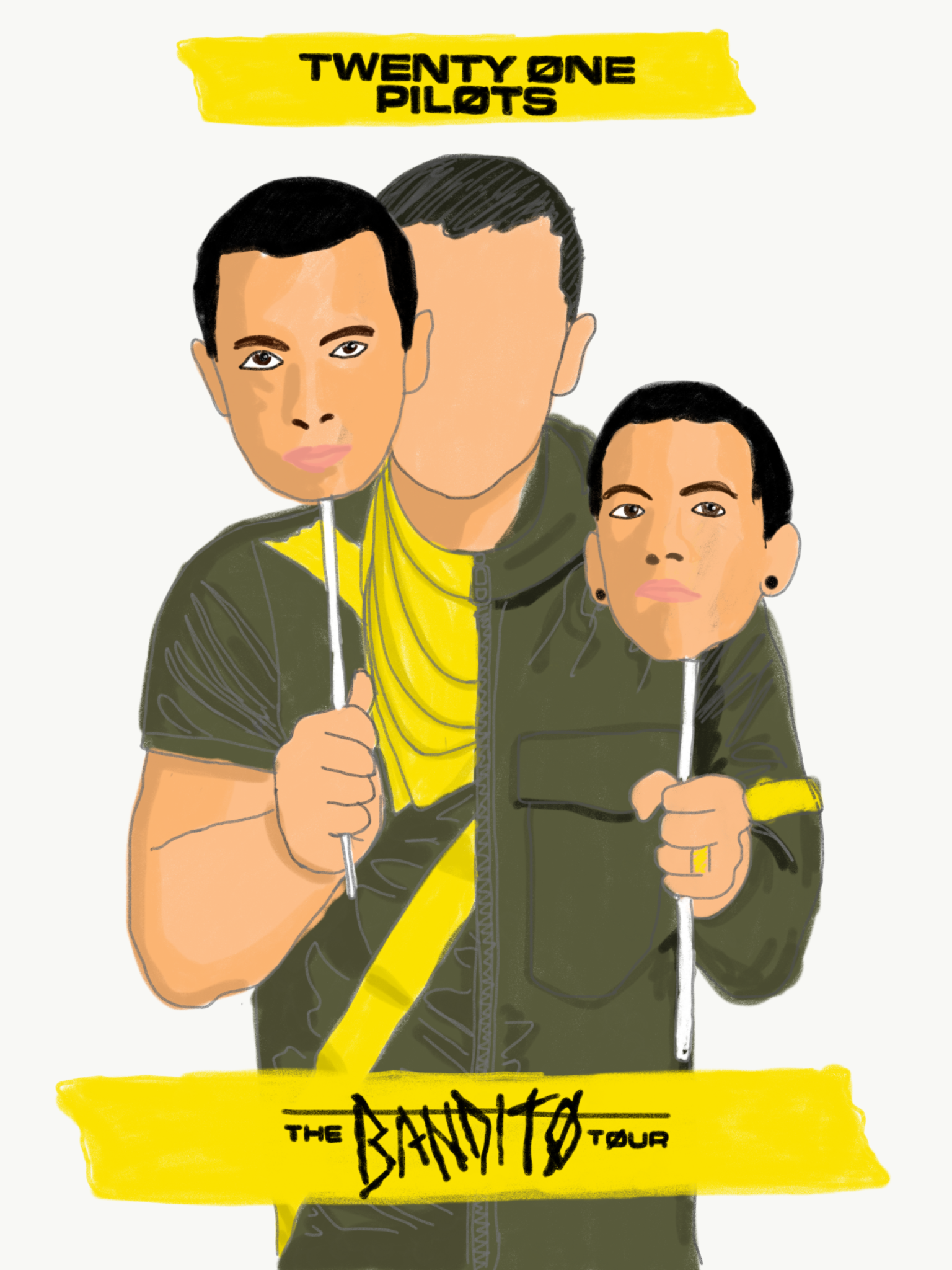 In trying to navigate which direction to move forward in, such as should I just feature both members as the masks or should the masks reflect the two states of mind and represent them visually like they did in the videos, I drafted up a few options to see which resonated the most with others. The version on the left shows Tyler Joseph, the protagonist in the music videos telling this story, holding masks of his bandmate Josh Dun (shown on the left) as well as himself (on the right). The middle version is the more abstract version which contains Tyler Joseph holding masks of Nico, the personification of the negative thoughts trying to keep him down (on the left), and a mask of himself (on the right). The last version on the right revisits the initial draft I did containing the split of the main figure, but I incorporated the masks into the design. The left side of the figure is of the drummer Josh Dun, and is holding the mask of lead singer Tyler Joseph, and the other side of the figure is of Tyler Joseph, holding the mask of Josh Dun. After polling around to see which resonated most with fans, the last version is what stuck. Below are photos of the process as well as a photo I used for outfit references.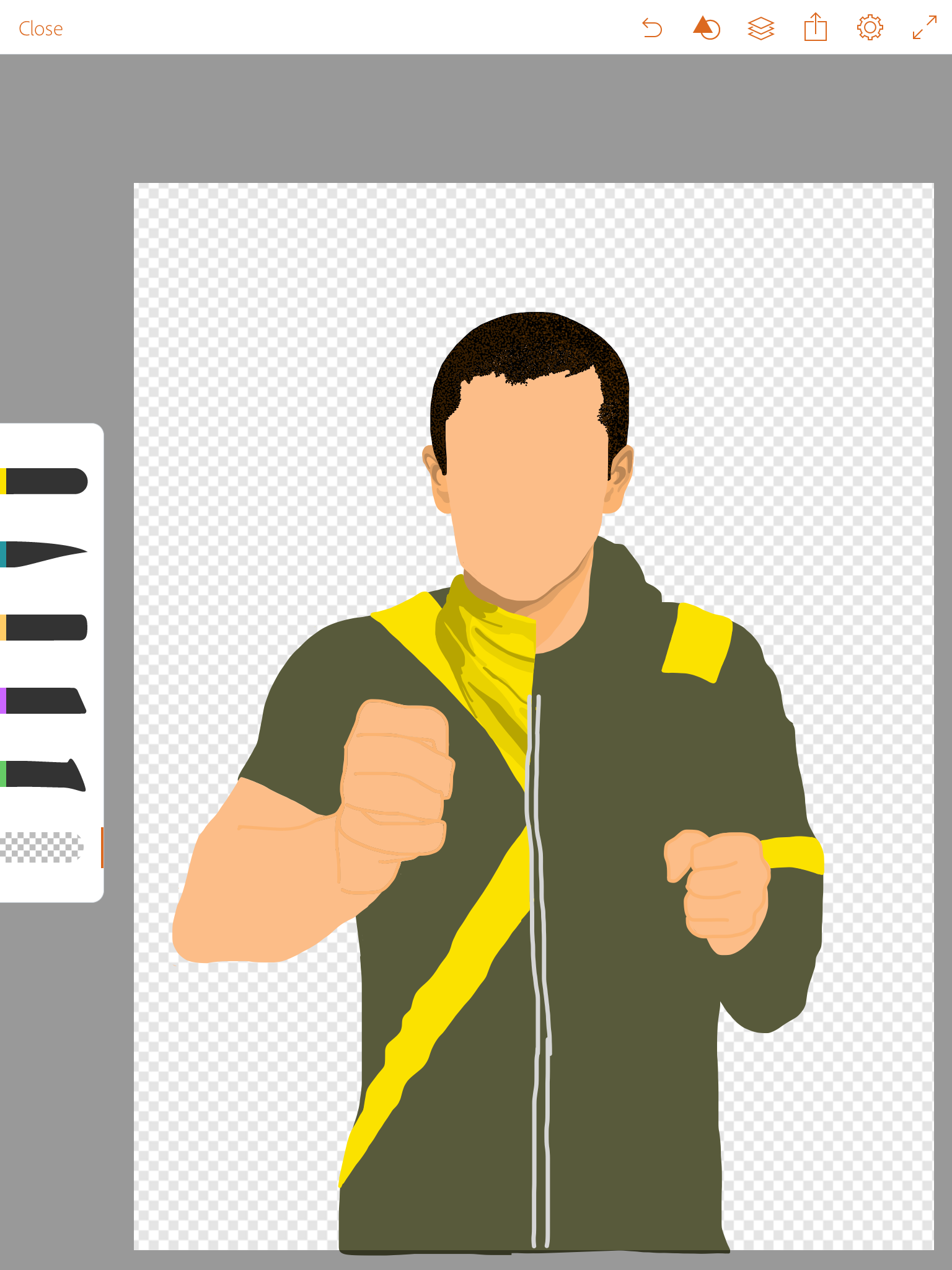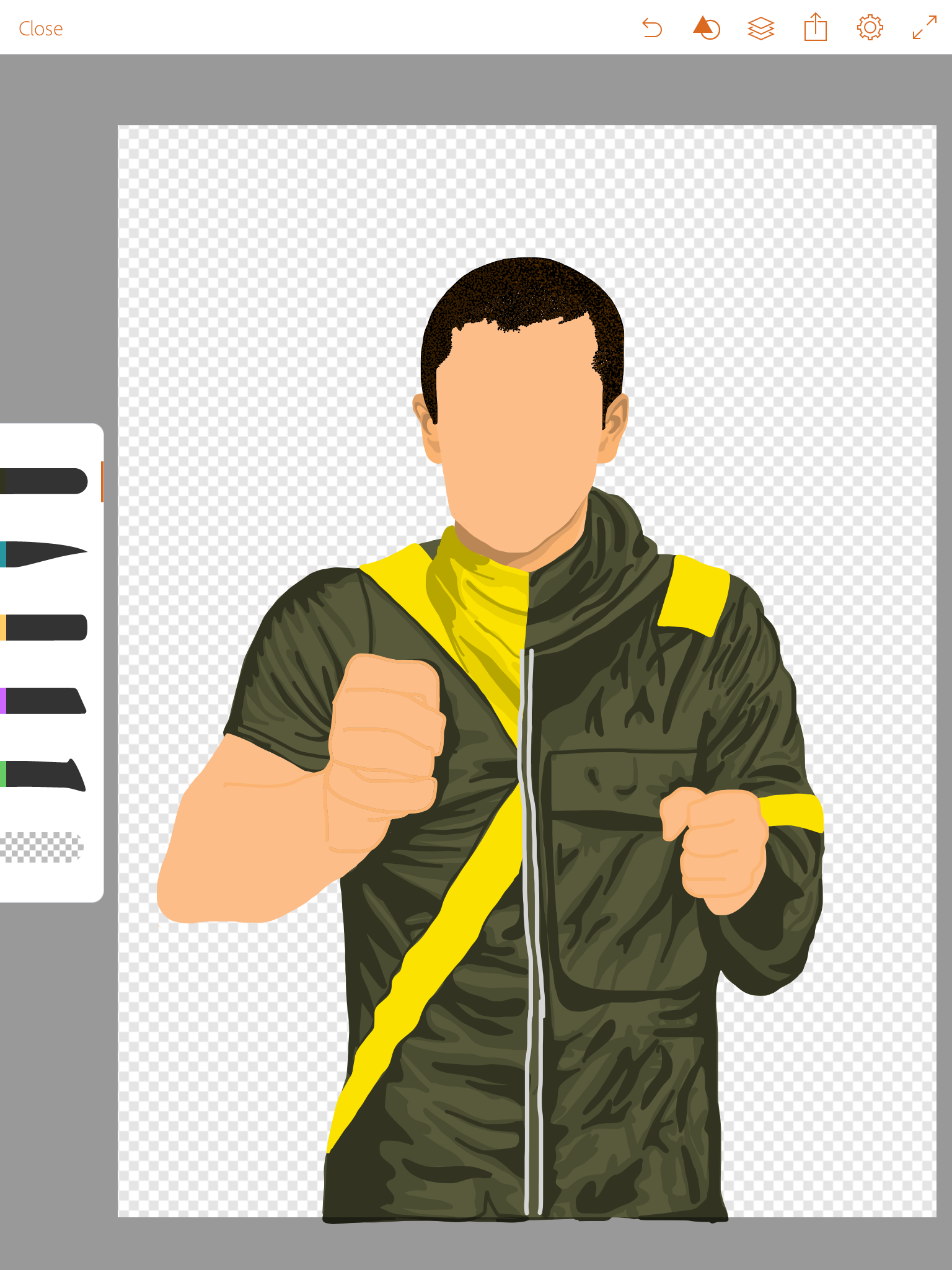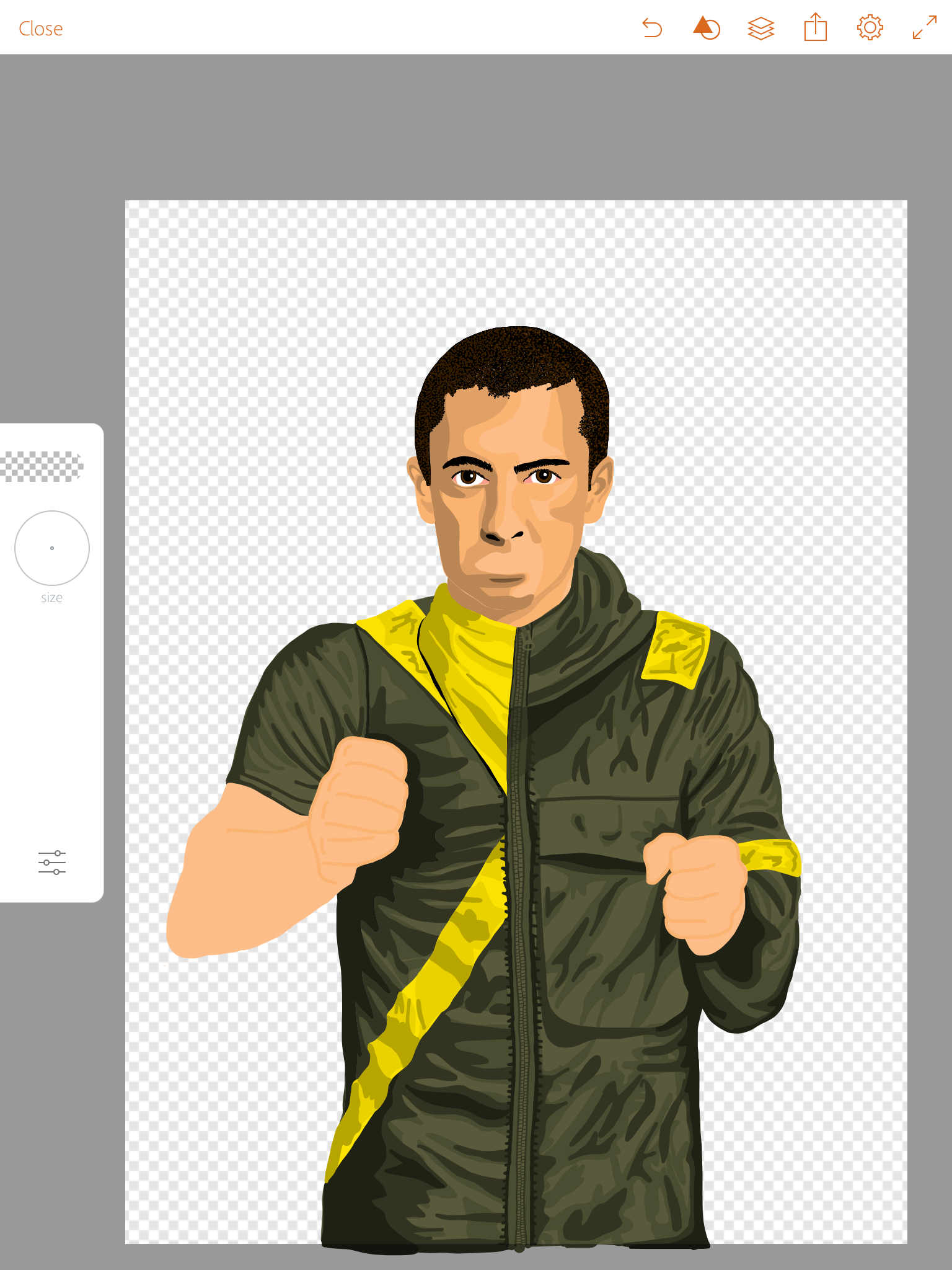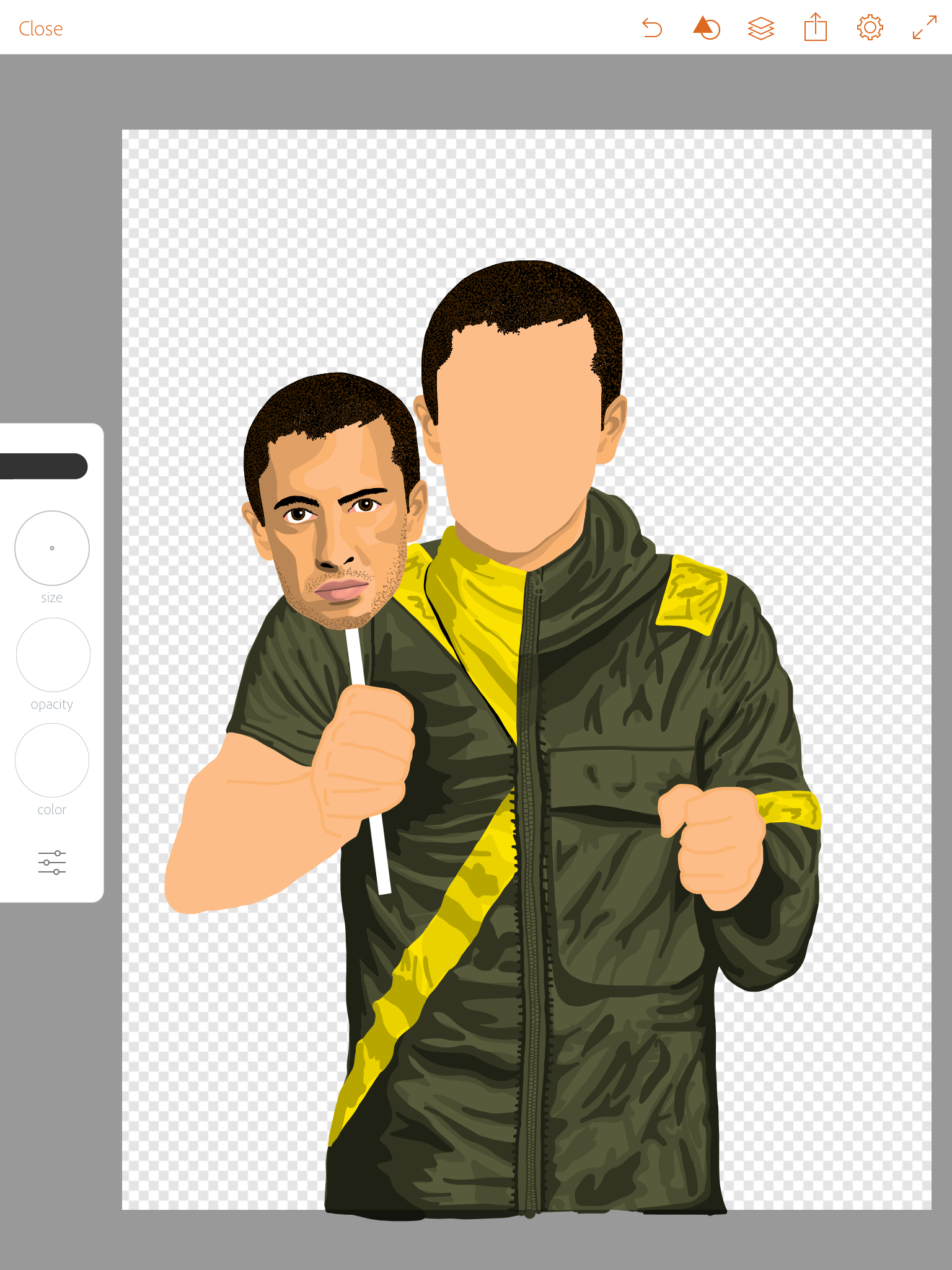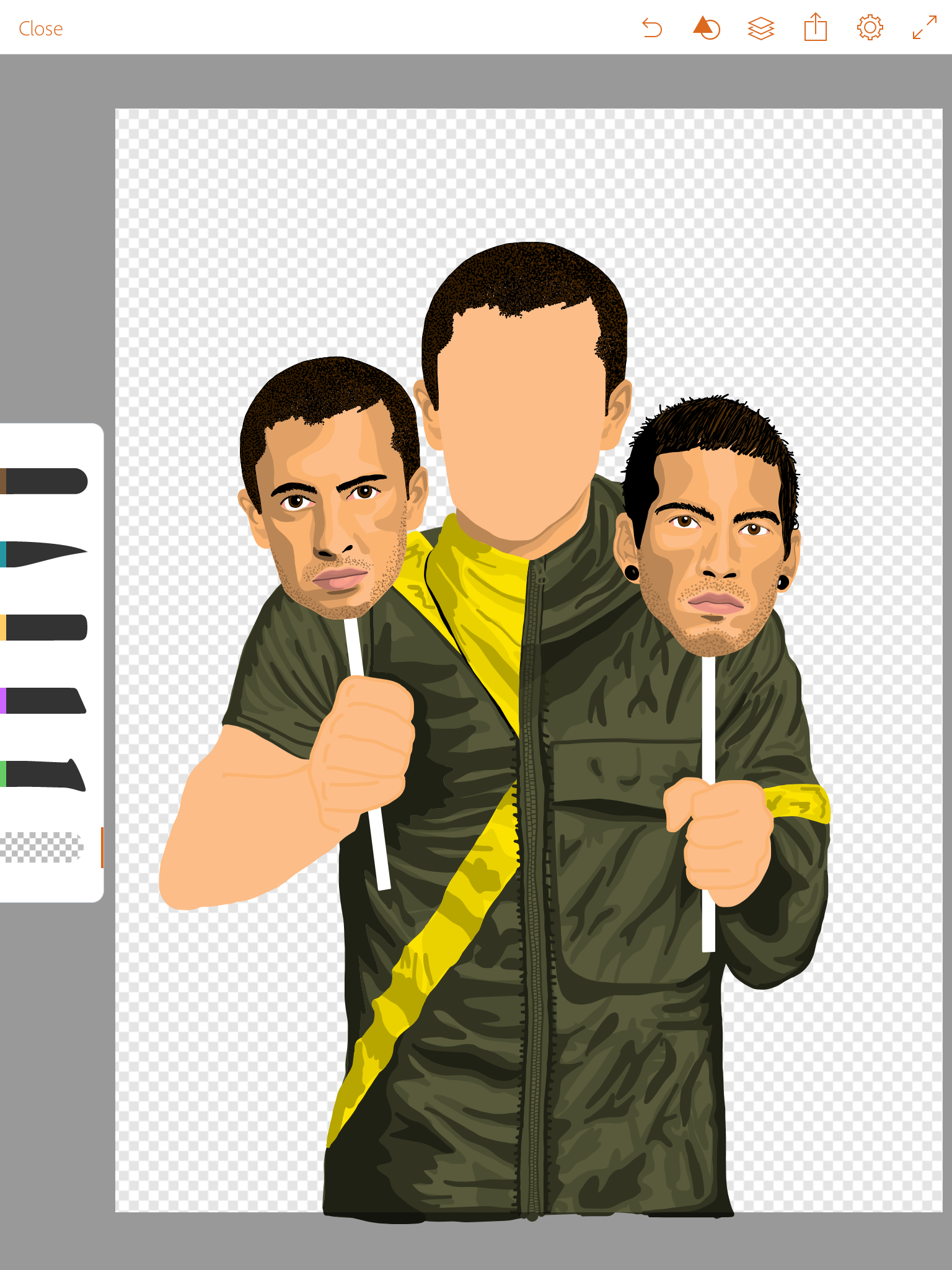 Below is the final poster design using one of the patterns included in the design assets for the background. I'm still waiting to hear if I was one of the winners as the winners won't be announced until the end of May.